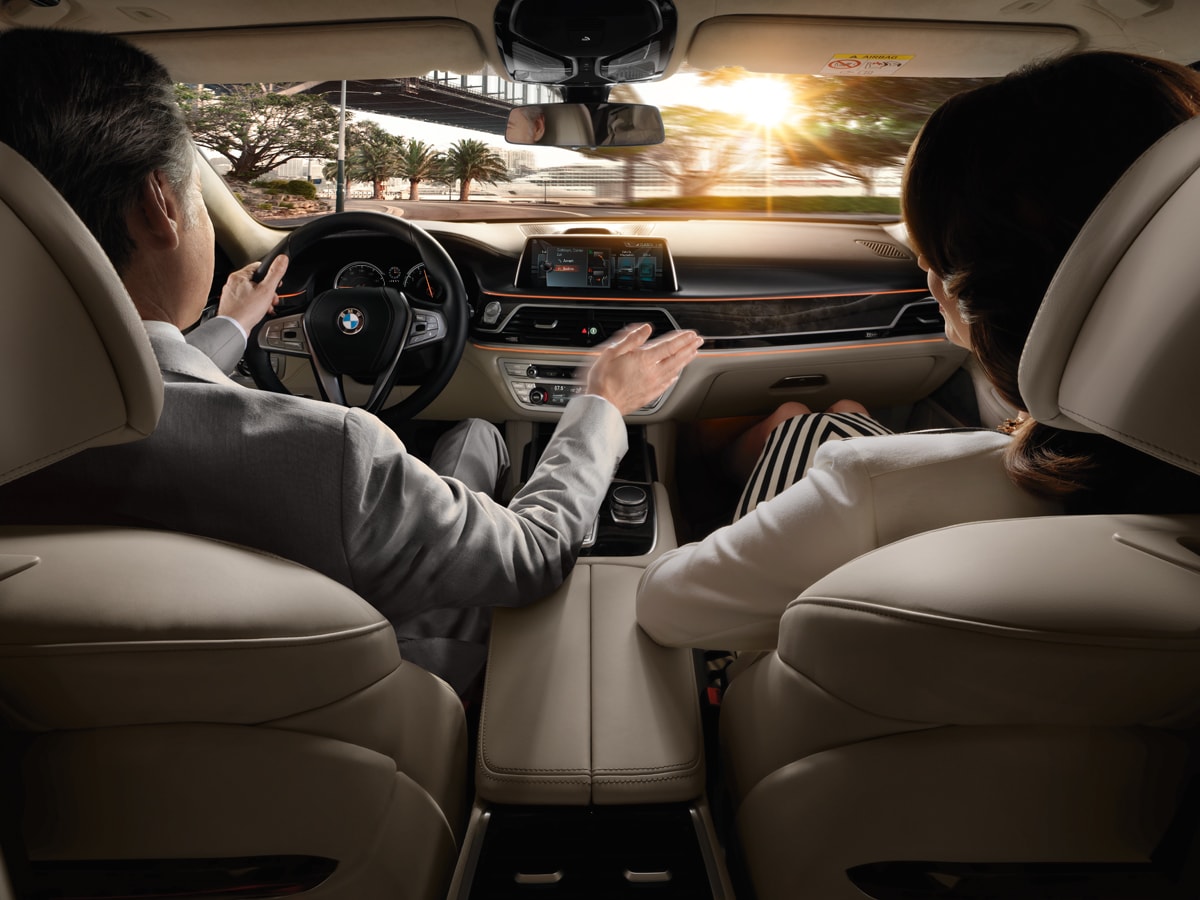 ?
Beverly Hills BMW drivers are about to get a significant upgrade when it comes to connectivity and convenience in 2020. BMW has announced that Android Auto will be fully compatible with all new BMW models in mid-2020, making seamless connectivity and accessibility as simple and easy as it has ever been. Android Auto will make accessibility to music, messaging, information, and GPS suggestions simple and effective, lowering distraction risk and improving the BMW driving experience for Android users.
Compatible with All-New Models Across BMW's Lineup
As a leading Los Angeles BMW dealership, Beverly Hills BMW is excited to incorporate Android Auto into our stellar lineup of all-new BMW models across our new model inventory. This service will make staying connected simple, convenient, and without risk of distraction while on the road. Android Auto integrates seamlessly into BMW's display screens; central Control Display, Heads-Up Display, as well as Information Display, are all utilized to maximize Android Auto's connectivity and flexibility. In July 2020, all BMW vehicles utilizing BMW Operating System 7.0 will be fully compatible with this service; our team is thrilled to be integrating Android Auto into our new BMW lineup.
Beverly Hills BMW: One Stop for BMW Products and Vehicles
Conveniently located 6 minutes from the Los Angeles County Museum of Art and 20 minutes from Rodeo Drive, Beverly Hills BMW is your top option for all the latest models and services from BMW. Near the corner of Wilshire Blvd. and S. Highland Ave., our dealership is fully stocked with upgraded models across BMW's lineup. Our service center features experienced, personable staff who are ready to take on any job with precision and efficiency. Beverly Hills BMW has earned the trust of countless drivers in the greater Los Angeles area; we look forward to incorporating Android's latest technologies, as well as finding your next ride today!